Lisa Wells – Virtual Assistant Trainer
Topic: Networking Tips: Go From Awkward to Awesome
You make the time and spend the money to attend a networking event and really want to make the most of it. But you never know what to say when asked "What do you do?" Not only that, but you have stacks of business cards sitting on your desk from the last event, that you had every intention of following up with, but never got around to it. If only you had a plan.
Well now you do! In this interactive session, you'll go from awkward to awesome with a networking system on what to do before, during, and after an event. You'll discover how to make the most of an event, gain confidence when talking with prospects, and learn a sure-fire follow-up system that will be sure to land you your dream client!
About Lisa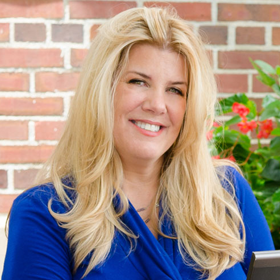 By day, Lisa Wells empowers business owners how to create structure in their business using powerful automation tools and processes. But her real passion lies in helping other VAs grow their online businesses. A Marine spouse for 20+ years, she knows all too well the burdens of living a military lifestyle and never passes up the chance to speak about the benefits of having a portable career. As the founder of VirtualAssistantTrainer.com and creator of "Virtual Assistant Business Essentials" online training program, she helps VAs build and grow their businesses so they can create the fabulous lifestyle they dream about.