Kathy Colaiacovo – Pepper It Marketing
Topic: SEO UNLEASHED for the Virtual Assistant 
Discover how Search Engine Optimization will help people find you and your VA business online.  Virtual Assistants can work with clients anywhere… but not if they can't find you. We all want to hear the words, "I found you by googling virtual assistant". Now you can!
Join Kathy as she shares her expertise in an area that has resulted in more than 60% of consults and clients coming from people who found her online from a search. Yes, they Googled looking for help and she was the answer.    
These lessons will help you expand your reach and open you up to new client leads. You will learn tricks and tips to help you with SEO, know how to identify the optimal places to add SEO to your website and how to implement Kathy's SEO checklist for your website pages and blogs.
About Kathy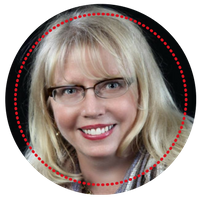 Kathy Colaiacovo began her career as a Virtual Assistant when she opened Time on Task Virtual Assistant Services in 2008 and after growing that business to incorporate 14 Virtual Associates and build a reputation a leader in the Virtual Assistance industry and an expert in Social Media Marketing. She founded Pepper It Marketing in 2014 to level up and work with clients on a more strategic level for their marketing. This is where her passion lies: Empowering other Business Owners to feel and see Success with the Online Marketing through her consulting or online training programs. Kathy built her entire business by networking and marketing online and her SEO skills played a big part.  She is truly virtual, having only met a handful of hundreds of clients in person in over 9 years in business. As a Speaker, Kathy has presented to groups all over Canada and the US, both Virtually and in person presenting to audiences on ways to Grow a Business using Social Media and Online Marketing Tactics.