Denise Dukette – Out of the Office Virtual Assistance
Topic: Setting Effective Boundaries in Your Business (and Life!) 
If you find it difficult to keep the balance between family and home life, or if your clients run your business instead of you running it, you probably need better boundaries!
Denise will teach us why boundaries are so important in our business and in our lives. She will teach us how to set effective boundaries in different areas, and how to keep them in place so that everyone is happy (but mostly you!). You will be more productive and more successful when you are in control of your time and energy!
About Denise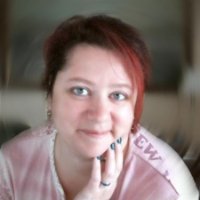 Denise Dukette, former Marketing Director, former admin, former "glue that keeps it all together," is the insanely curious, super enthusiastic owner Out of the Office Virtual Assistance. Working from her home office in Vermont since 2006, Denise works with select clients who make the world a better place and pass the "Is Awesome to Work With Test." Focused on streamlining administration, her approach to achieving and exceeding client goals is by offering simple methods to increase productivity and help everyone work more efficiently. In her free time, Denise enjoys her XBox (a little too much), reading, attending Vermont Lake Monsters games, and, when Mother Nature allows, kayaking.