Rhonda Scharf, CSP
Topic: Sometimes You're the Windshield, Sometimes You're the Bug!
Insightful … humorous … entertaining … even contagious … words that are often used to describe Rhonda Scharf.  A speaker with the uncanny ability to look at the normal and see something quite different.  
Rhonda is going to be speaking about how to keep negativity at arm's length, and focus on the positive attitude that can be hard to maintain as a solo business owner working alone all day long.
Feeling isolated and alone is common for virtual assistants, and it can be difficult to stay above water sometimes – especially if things are going wrong: if we aren't making enough money, or we don't have great clients, or we are burned out because we are too busy.
There are any numbers of reasons that negativity creeps into our business. So knowing how to manage it and get rid of it is very important!
Rhonda will teach us that it's totally normal, that we all experience it sometimes, and that it's okay to be frustrated!
Learn how to stay away from contagious negativity, look at life through a positive focus and stop blaming others.
Take control of your own life with Rhonda's realistic, easy and fun approach to control!
About Rhonda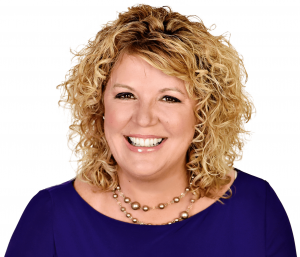 Rhonda is a Professional Speaker, Trainer and Author, based in Ottawa.   She has spoken to tens of thousands of people in 13 different countries.  Rhonda has served as the 2004 Canadian Association of Professional Speakers (CAPS) National President, has served on the Board of the Global Speakers Federation and is named in the 2017 edition of "Who's Who in Professional Speakers" (where she has been listed since 1998).
Rhonda will share some things she has learned to help you thrive in your work environment, emerging at the end of the day with a smile and a sense of accomplishment. Audiences far and wide sing her praises for her relevant and useful tips on administration, communication and workplace effectiveness!
Rhonda is an author, speaker, trainer, mom, and one of only 55 Certified Speaking Professionals in Canada. Her peers consider Rhonda a leader in the speaking industry! Her natural warmth and sincerity are balanced by a healthy sense of the absurd, a combination that is useful in any situation.
Learn more about Rhonda at On The Right Track Training and Consulting.
Rhonda's professional speaking career began at age two… when her mother would offer her 25 cents to be quiet for five minutes!